Losberger de Boer relies on SLOT
Losberger de Boer optimizes its ramps at its Rappenau headquarters with the cloud-based Cargoclix SLOT – timeslot platform since the beginning of the year. Therefore the company manages around 50 trucks daily at a total of three incoming goods ramps. SLOT displays the ramps like a timetable. Thus the delivering logistics service providers book their desired delivery time on the Internet. Losberger de Boer assumes the fee of 50 cents per timeslot.
Losberger De Boer is a leading provider in the rental of fully equipped event locations as well as tents and mobile halls for industry and commerce.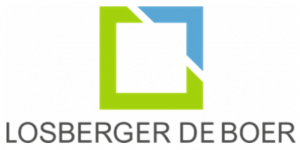 *Cargoclix SLOT. Timeslot and Yard management
Cargoclix SLOT optimizes processes and personnel deployment at the ramp. It prevents waiting times and workload peaks at loading and unloading points. Our Timeslot management system provides also transparency for all pictured logistics processes. Therefore it is the best solution for industry, trade, logistics service providers and transport companies.