MKn-Logistics decides for SLOT
The logistics service provider Mkn-Logistics GmbH controls incoming goods at the company headquarters in Heilbronn with the SLOT timeslot platform from Cargoclix. Up to 18 trucks a day are unloaded at two ramps. The slots can be booked up to 20 days in advance – however, they must be reserved at least two days before the planned date. The costs of 50 cents per booking are borne by the logistics service provider working for the Mayer-Kuvert-network group of companies.
The Mayer-Kuvert-network group has bundled its logistics activities in the central warehouse in MKn-Logistics GmbH. MKn-Logistics has acted as an internal logistics partner in the company group since the beginning of 2014. The bundling of logistics activities in the finished goods sector was, according to the company, a logical step to combine core competencies.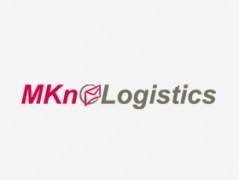 *Cargoclix SLOT. Timeslot and Yard management
Cargoclix SLOT optimizes processes and personnel deployment at the ramp. It prevents waiting times and workload peaks at loading and unloading points. Our Timeslot management system provides also transparency for all pictured logistics processes. Therefore it is the best solution for industry, trade, logistics service providers and transport companies.