Repeated bookings for every second day
The function of the series timeslots has been extended with an additional repeat option. The booking can now be repeated every second calendar day. In addition to the daily repetition option, a check mark can also be set for the repetition option on every second day when the series is created. Such a booking is then saved for Monday, Wednesday, Friday, Sunday, Tuesday etc..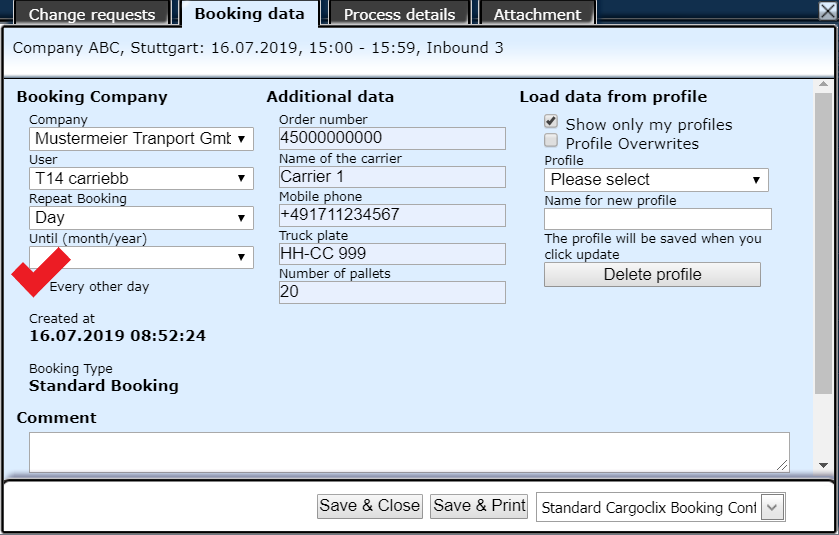 *Cargoclix SLOT. Timeslot and Yard management
Cargoclix SLOT optimizes processes and personnel deployment at the ramp. It prevents waiting times and workload peaks at loading and unloading points. Our Timeslot management system provides also transparency for all pictured logistics processes. Therefore it is the best solution for industry, trade, logistics service providers and transport companies.