New coding for time slot length algorithms
The coding for the algorithms of the dynamic time slot length was extended with placeholders with the meaning "included". Background: Certain word combinations trigger a certain length of time slots. The new feature means that, in addition to the information for the time slot "from – to", the information for "contains" can also determine the time slot length. This helps the administrator to define the dynamic time slot length in the system more flexibly, so that smaller variants of the spelling in a field do not lead to deviations in the results. The encoding looks like this: [*write desired value here*]. As usual, the encoding can be used in the admin area, per ramp, in the section booking data,  tab "Functions" of the booking data field.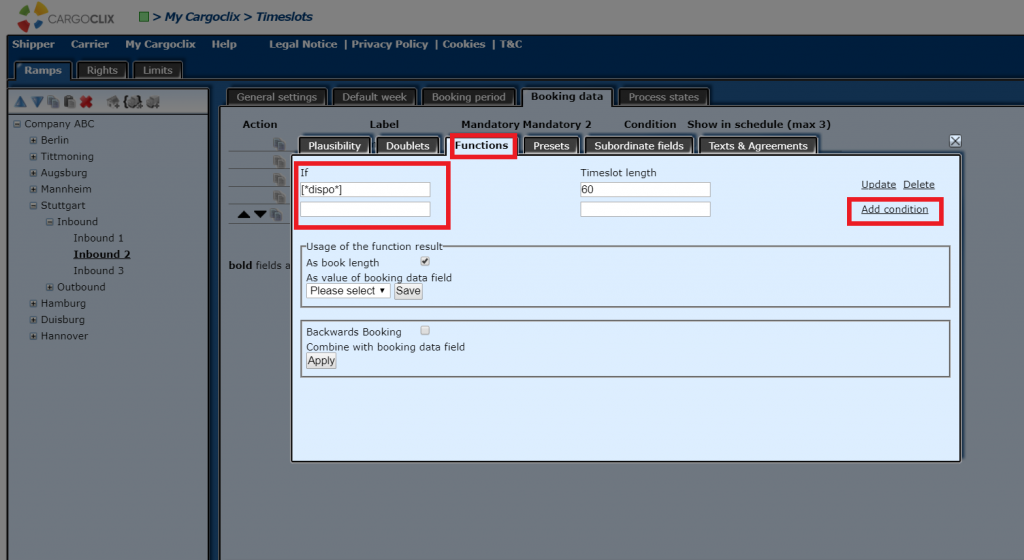 *Cargoclix SLOT. Timeslot and Yard management
Cargoclix SLOT optimizes processes and personnel deployment at the ramp. It prevents waiting times and workload peaks at loading and unloading points. Our Timeslot management system provides also transparency for all pictured logistics processes. Therefore it is the best solution for industry, trade, logistics service providers and transport companies.