Automotive Supplier Denso Launches SLOT in Italy
Denso Manufacturing Italia introduces the SLOT system from Cargoclix at the San Salvo site south of Pescara. With the help of the electronic timetable, logistics service providers can reserve a desired date for their truck dispatch. In San Salvo, the Japanese automotive supplier uses SLOT to optimize nine ramps at incoming and outgoing goods. Bookings can still be made up to one day before the desired date at 2 pm. The cost per slot is 50 cents. 
Denso Corporation is a global automotive supplier – especially for automotive electronics and automotive mechatronics. The company is headquartered in Kariya, Aichi Prefecture, Japan. The company was founded on 16 December 1949 as Nippondenso Co. Ltd. Today, the supplier is one of the largest Japanese groups and is listed on the stock exchanges in Tokyo, Osaka and Nagoya. Denso Corporation was a sponsor of the Toyota Formula 1 team.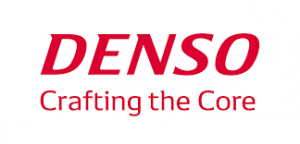 *Cargoclix SLOT. Timeslot and Yard management
Cargoclix SLOT optimizes processes and personnel deployment at the ramp. It prevents waiting times and workload peaks at loading and unloading points. Our Timeslot management system provides also transparency for all pictured logistics processes. Therefore it is the best solution for industry, trade, logistics service providers and transport companies.