Putzmeister Keeps Moving with SLOT
The concrete pump specialist Putzmeister recently introduced the cloud-based time window management system SLOT from Cargoclix at its headquarters in Aichtal. With the help of the software up to 50 trucks from logistics service providers can be handled congestion-free at incoming goods. The timeslots can be booked up to three weeks in advance. Bookings can also be made the day before until 2 pm. The cost of a booking is 50 cents. They are borne by the logistics service providers. 
Putzmeister, based in Aichtal in Baden-Württemberg, is a manufacturer of concrete pumps, truck mixer concrete pumps, mortar machines, industrial pumps, mobile conveyor belts (Telebelt), concrete spraying machines and concrete mixing plants. These machines are used for conveying, distribution, preparation, intermediate storage and processing of concrete, mortar and thick materials. Until 2005, the company was the largest in its industry worldwide in terms of sales and number of employees. In 2012, the Chinese construction machinery manufacturer Sany Putzmeister took over the company.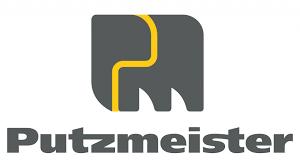 *Cargoclix SLOT. Timeslot and Yard management
Cargoclix SLOT optimizes processes and personnel deployment at the ramp. It prevents waiting times and workload peaks at loading and unloading points. Our Timeslot management system provides also transparency for all pictured logistics processes. Therefore it is the best solution for industry, trade, logistics service providers and transport companies.