Forwarding Company TransRegina Introduces SLOT
The Upper Palatinate TransRegina Spedition introduces the timeslot management system from Cargoclix for the ramps at its main warehouse in Obertraubling. With the cloud-based software, up to 80 trucks are handled daily at goods receipt and goods issue without congestion. Slots can be booked up to two weeks in advance. Even the day before the desired date, a time window can be booked until 4 pm. A booking costs 50 cents. 
TransRegina Spedition GmbH was founded in 1997 in Obertraubling near Regensburg. Since then, the company has been offering its customers individual solutions in the areas of logistics and transport. The vehicle fleet of the service provider from the Upper Palatinate comprises more than 100 trucks. Partial and full loads are transported.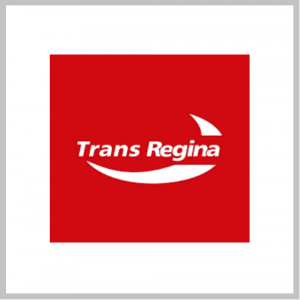 *Cargoclix SLOT. Timeslot and Yard management
Cargoclix SLOT optimizes processes and personnel deployment at the ramp. It prevents waiting times and workload peaks at loading and unloading points. Our Timeslot management system provides also transparency for all pictured logistics processes. Therefore it is the best solution for industry, trade, logistics service providers and transport companies.