Stiftsquelle/Johannes Spielmann Chooses SLOT
The beverage bottler Stiftsquelle/Johannes Spielmann GmbH is a new member of the Cargoclix family. The company has decided to use the web-based timeslot management system at its headquarters in Dorsten. Up to 60 trucks can be loaded without congestion in outgoing goods. Bookings can be made 30 days in advance. Anyone who spontaneously needs a time window can book it up to 12:00 noon the day before. The costs of 50 cents per booking are borne by the logistics service providers.
The family business Stiftsquelle extracts natural mineral water from its wells and bottles it. In addition to classic mineral water, the range also includes spritzers as well as orange and lemon bubbles.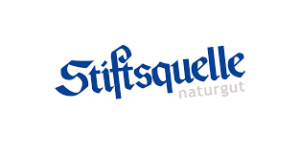 *Cargoclix SLOT. Timeslot and Yard management
Cargoclix SLOT optimizes processes and personnel deployment at the ramp. It prevents waiting times and workload peaks at loading and unloading points. Our Timeslot management system provides also transparency for all pictured logistics processes. Therefore it is the best solution for industry, trade, logistics service providers and transport companies.