Contract Logistics by Andreas Schmid Decides for SLOT
The contract logistics division of the forwarding and logistics company Andreas Schmid has been relying on the time slot management system by Cargoclix for its customer BayWa at its locations in Gersthofen and Augsburg since January 2020. The cloud-based software solution now enables the congestion-free processing of 25 trucks in the incoming goods department every day. The users can book slots 30 days in advance. Short-term bookings are  possible until 17:00 the day before. Each slot booking costs 50 cents. The costs are borne by the logistics service providers.
Andreas Schmid Logistik AG was founded in 1928, the Andres Schmid Contract Logistics division was established in 2000, and by 2018, almost 1900 employees had generated sales of 161 million euros.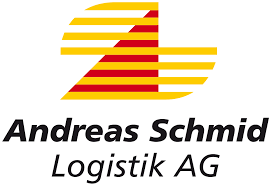 *Cargoclix SLOT. Timeslot and Yard management
Cargoclix SLOT optimizes processes and personnel deployment at the ramp. It prevents waiting times and workload peaks at loading and unloading points. Our Timeslot management system provides also transparency for all pictured logistics processes. Therefore it is the best solution for industry, trade, logistics service providers and transport companies.