GC24-EXPRESS Relies on SLOT in Unna
GC24-Express, a company of the GC Group, has introduced the timeslot management system by Cargoclix at its headquarters in Unna since December 2019. With the cloud-based software solution, around 20 trucks are dispatched daily without traffic jams in the incoming goods department. Anyone who wants to book a time slot can do so already with the long lead time of 120 days. Spontaneous bookings are accepted until 13 o'clock the day before. The booking of a time window costs 50 cents. The costs are borne by the logistics service providers.
The GC Group is an association of around 100 owner-managed family companies which, as wholesalers, cover the building services areas of sanitary, heating, air conditioning / ventilation, electrical, roofing, installation, civil engineering and industrial technology. GC24-Express dispatches special articles and novelties according to its own information within 24 hours throughout Germany.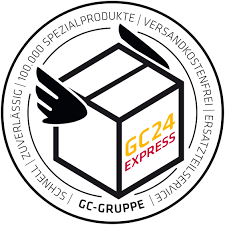 *Cargoclix SLOT. Timeslot and Yard management
Cargoclix SLOT optimizes processes and personnel deployment at the ramp. It prevents waiting times and workload peaks at loading and unloading points. Our Timeslot management system provides also transparency for all pictured logistics processes. Therefore it is the best solution for industry, trade, logistics service providers and transport companies.