TRIXIE Pet Supplies Introduces SLOT
The pet supplies trading company TRIXIE will in the future rely on the SLOT management system by Cargoclix at its headquarters in Tarp (Schleswig-Holstein). With this system up to 50 trucks are now dispatched daily at the outgoing goods department with the help of the cloud-based software without any traffic jams. Bookings are already possible with a lead time of 30 days before the announced date. Those who wish to book at shorter notice still have the opportunity to do so up to five days in advance. The company bears the costs of 50 cents per booking.
TRIXIE is the European market leader for pet accessories and regularly supplies about 8500 specialist trade customers with about 6500 articles for dogs, cats, birds, small animals, fish and reptiles. The company has 470 permanent employees and about 100 temporary staff.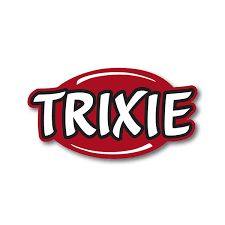 *Cargoclix SLOT. Timeslot and Yard management
Cargoclix SLOT optimizes processes and personnel deployment at the ramp. It prevents waiting times and workload peaks at loading and unloading points. Our Timeslot management system provides also transparency for all pictured logistics processes. Therefore it is the best solution for industry, trade, logistics service providers and transport companies.