Büromarkt Böttcher Decides for SLOT
The online retailer Büromarkt Böttcher will in the future rely on SLOT from Cargoclix at its headquarters in Jena. The cloud-based time slot management system now supports the congestion-free processing of ten trucks per day in the incoming goods department. Booking costs of 50 cents per slot will be incurred. These are borne by the logistics service providers.
Anyone wishing to book a time slot can do so from 14 days before the desired date. The deadline for spontaneous bookings ends the day before at 4 pm. The office supplies wholesaler was founded in 1995, after the company had already offered its services as a copy shop in 1990. The range of office supplies can be used by business and private customers alike. In 2018 Büromarkt Böttcher generated a turnover of more than 365 million euros.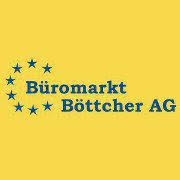 *Cargoclix SLOT. Timeslot and Yard management
Cargoclix SLOT optimizes processes and personnel deployment at the ramp. It prevents waiting times and workload peaks at loading and unloading points. Our Timeslot management system provides also transparency for all pictured logistics processes. Therefore it is the best solution for industry, trade, logistics service providers and transport companies.